Link Exchange
Please send us email, if you would like to exchange links with our site.
Email: store(at)japanesegoods.jp (Please change (at) to @.)
We reject links from sites containing adult contents. We have the internal reference whether accepting your link exchange, and in some cases we decline your request. We apologize in advance.
Please use following informations for links to our site.
DESCRIPTION:
Japanese Goods introduces Japaenese traditional items and Japanese culture to abroad.
TEXT LINK:
<a href="http://www.japanesegoods.jp/" >Japanese Goods</a>
ICON LINK 1:

<a href="http://www.japanesegoods.jp/" ><img src="http://www.japanesegoods.jp/images/20080111/favicon.PNG" border="0"/></a>
ICON LINK 2: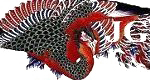 <a href="http://www.japanesegoods.jp/" ><img src="http://www.japanesegoods.jp/images/20080111/tori.JPG" border="0"/></a>